LOCALLY-POWERED TOOLS FOR BRANDS

Need an enterprise-level store locator? Locally offers an affordable, state-of-the-art, fully-customizable store locator that moves past basic address referrals and sends shoppers to in-stock merchandise.
A new kind of Store Locator
Your Store Locator is typically the primary tool your brand uses to guide shoppers who want to purchase your products to a nearby store, and it's often one of the most popular pages on your site.
Unfortunately, far too many are plagued by inaccurate store data, leaking sales through a blunt referral process, and, in general, not keeping up with the sophisticated online shopping experiences shoppers have grown accustomed to.
Our Store Locator is an immersive shopping tool that can be actively harnessed by brands and retailers to drive sell-through, strengthen dealer relationships, and cement brand loyalty with shoppers.
Drastically cut down the time your team spends managing store data with OpenStoreFront, our comprehensive multi-industry CRM, which perpetually scrubs, audits, triangulates, and verifies your store data.
The result? Store data that manages itself, and happy shoppers seeing the most recent, accurate store information possible.
We can also connect your Store Locator to third-party CRM tools via API.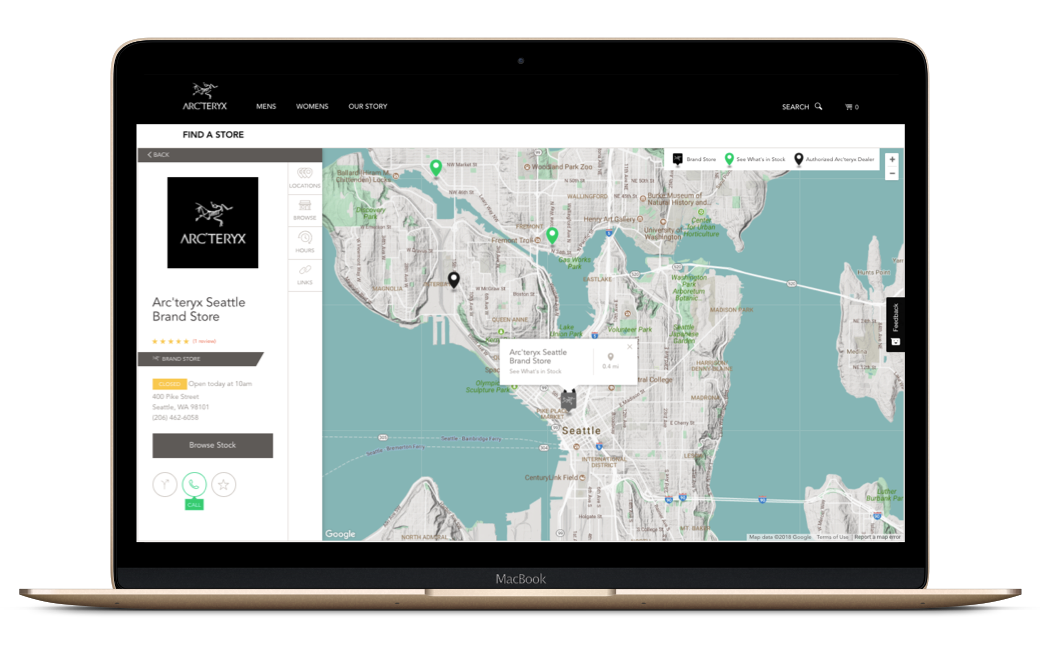 Rich & Accurate Store Content
Stores can manage and enhance their store profile themselves with store hours, links to social media, logos, events, and so much more from their Locally accounts.
Or, for larger chains, we can connect to location management partners such as RenderSEO, Uberall, and more.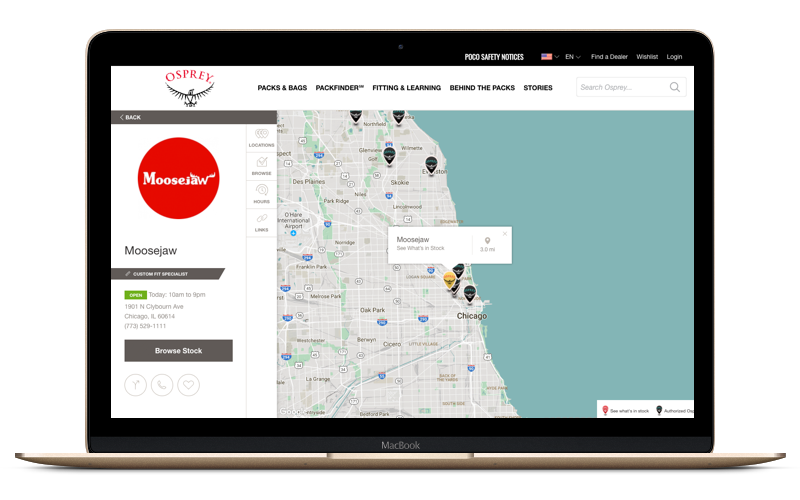 Real-Time Inventory Visibility
Don't refer a shopper to an address, refer them to a purchase! And, have it waiting for them when they walk in the door.
With Locally, any participating store can broadcast their in-stock inventory through their profile on your Store Locator, for free.
Locally supports "what's in stock" for thousands of retailers in over 3,000 cities globally.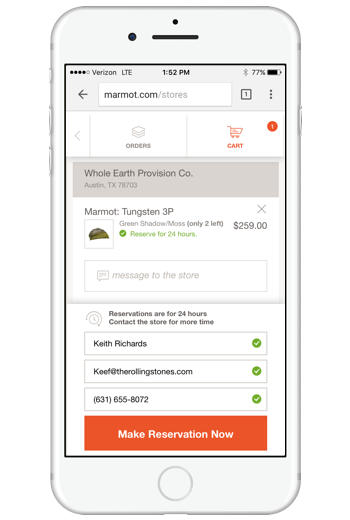 Participating stores can accept payments or reservations for in-store pick up directly from your Store Locator, locking shoppers into a purchase of your products from the closest store with confirmed stock.
Reserve Online, Pay In Store – Let a shopper place a 24 hour hold request for in-store purchase.


Buy Online, Pick Up In Store – Lock in the sale before the shopper leaves your site. Shoppers pay the store directly.


Same-Day Delivery – Offer same-day local delivery in over 300 cities in the US with Postmates or anywhere with DIY Delivery


Ship-to-Store Ship – products directly to your dealer's commercial delivery facility for fitting, assembly, or secure delivery.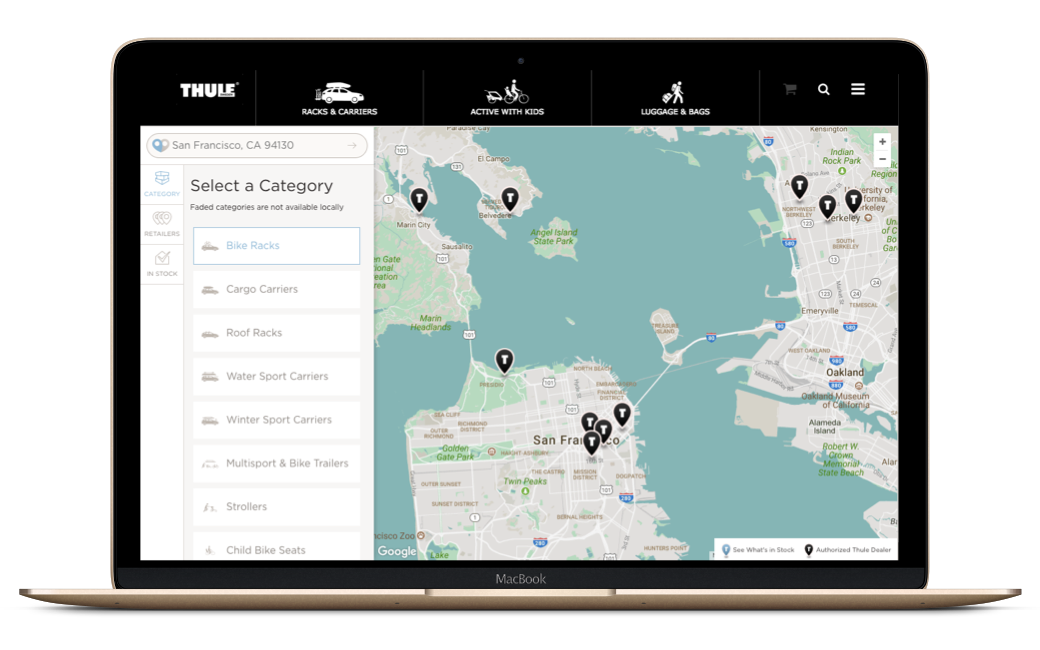 Craft A Custom Experience
Locally's customization options let you craft your ideal map with store call-outs, categorizations, custom design, biasing, and much more.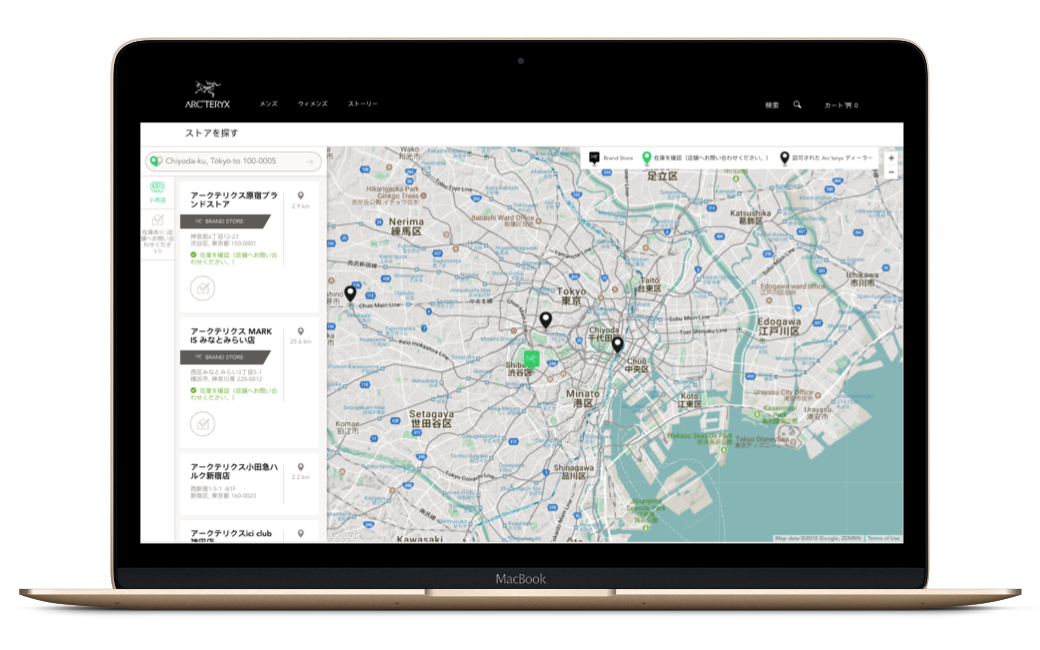 Craft A Custom Experience
Locally's customization options let you craft your ideal map with store call-outs, categorizations, custom design, biasing, and much more.
Stores can promote any relevant event, adding rich local content to your site and a new marketing channel for your stores and your brand's retail marketing teams.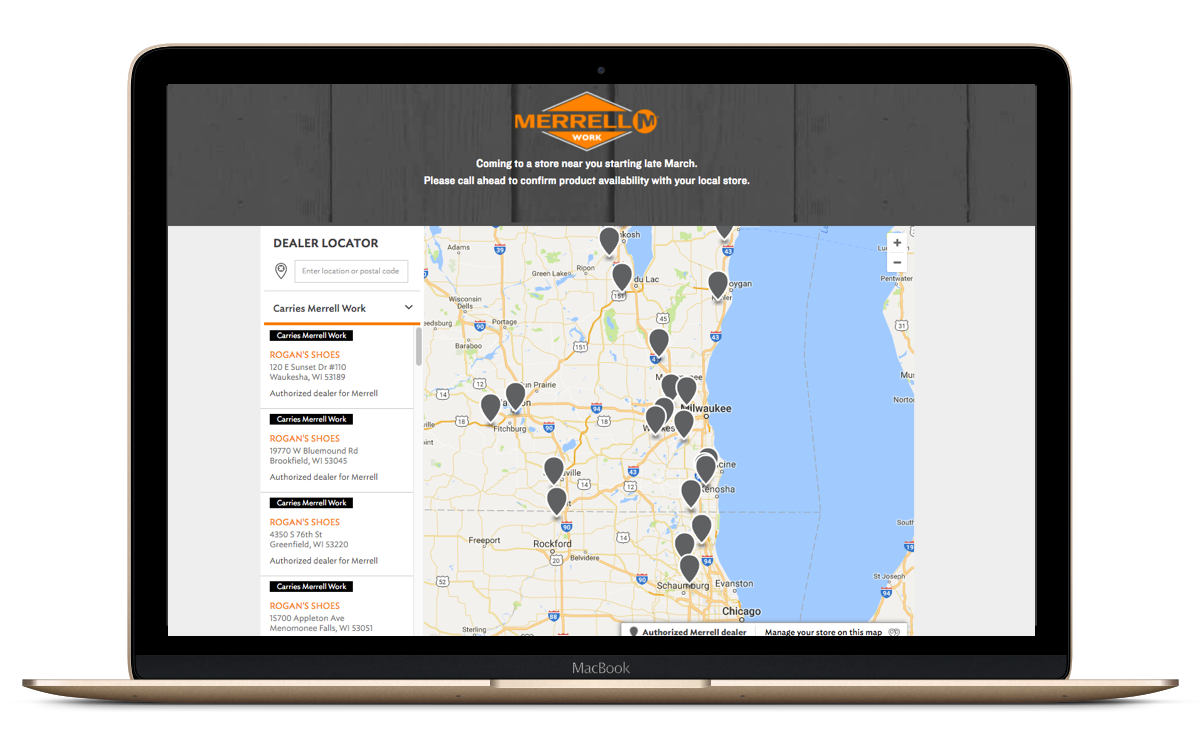 Pre-filtered Store Locators
Easily launch additional "Spin-off Store Locators" on standalone pages that are pre-filtered to highlight any subset of stores, such as dealers participating in new product launches, in-store campaigns, national events, and more.
Locally is the world's top
online-to-offline shopping solution.

Whether you are a brand, a manufacturer, or a retailer, Locally can help you engage online shoppers in delightful, nearby transactions that create lifelong enthusiasts.